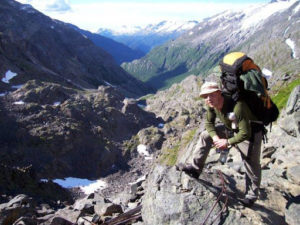 Name: Greg Reardon
Professional Experience: 
Current: Teacher, Townsview School, Woodstock; member of Outdoor Learning Community of Practice; started Master of Education in Leadership with a concentration in Outdoor Education at St. FX University (2023-25)
Previous:
Forest School Canada Practitioner; co-created forest pre-school program at Angie's Little Peeps, Woodstock.

Taught in Northwest Territories from 2001 to 2017.  As a teacher, principal, and resource teacher, was involved in an incredible variety of outdoor cultural activities that are embedded in the NWT curriculum.  Activities included hunting, trapping, canoe expeditions, outdoor survival in all seasons, rites of passage, teambuilding, resiliency programming, essential skills programming, and other initiatives seeking to Indigenize education.

While on educational leave in 2007, completed a Post Graduate Degree in Outdoor and Environmental Education at the University of Edinburgh, Scotland.  This amazing program brought its curriculum to life with field work in England, Scotland, Norway, France, and Morocco.  A life-altering experience!

😊

 

After Scotland, worked as an outdoor education consultant in the Dehcho Education Council.  During that time, worked with schools and communities to build capacity, train students and staff, and to bring learning outdoors!  Also conducted several camps that involved outdoor survival skills, teambuilding, the Duke of Edinburgh Program, and certifying students in first aid and canoeing.

As an Infantry officer in the Canadian Forces, trained in outdoor survival, navigation, parachuting, leadership, team building, and some other things I'm trying to forget!

😊

 
Special interests in the Natural Maker Continuum:
Helping build a network of collaborative educators who champion outdoor learning and want to work with their administrators and staff to make learning come to life for our students.

As a first aid, canoe, and XC ski instructor, would be willing to certify teachers who are interested.

Seek support from other schools and jurisdictions for ways to demonstrate the legitimacy of outdoor learning to hesitant administrators.

Indigenous worldview and how it can be realized with the holistic curriculum framework.

Cross-curricular teaching approaches for middle-school and high school students.

Risk assessment and management with staff and students.

Ecological impact assessments and measures to preserve our outdoor spaces.

Building student resiliency skills through outdoor learning.

Helping students learn about the natural world, build an ethic of care, and to internalize a sustainable mindset.